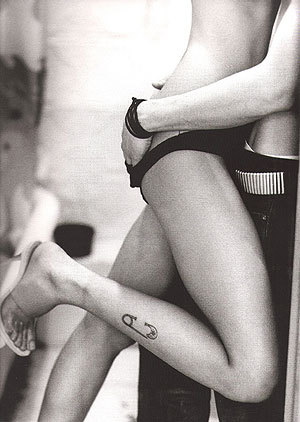 Good looks help, there's no denying. We make up our mind about people in 100 milliseconds and decide whether they're hot in 13 milliseconds.
Beautiful people are more successful. We're more likely to forgive attractive people. Cute folks are less likely to be convicted of a crime and more likely to get a shorter sentence.
Have people's opinions toward appearance changed over the years? Yes, we value attractiveness more than ever.
So what can you do to make sure you're looking good during that critical first impression?
Is none of this helping? Here's a trick that doesn't ask you to change anything about yourself: bring along a friend who has your basic physical characteristics (similar coloring, body type, facial features), but is slightly less attractive than you. It works.
Join 25K+ readers. Get a free weekly update via email here.
Related posts:
10 ways science can make *men* sexier
10 ways science can make *women* sexier
10 ways science explains why James Bond is so irresistible to women